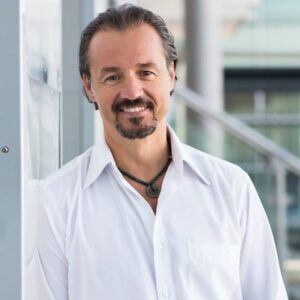 Triggers. We all have them. Those things that, for whatever reason, just set us off–usually in a less than positive direction.
But why, exactly?
This week's Brilliantly Resilient LIVE guest is the founder of Wildfit, and a Brilliant thought leader. Meet Eric Edmeades, who says, "You built your own triggers, so is this the best emotion to handle this right now?"
Yikes. What a thought. We build our own triggers. As unnerving as that may be–the idea that we're allowing things to send us spiraling–it's also somewhat liberating, because we can DO something about it.
When we think about our triggers, it's important to recognize that "The easier you are to offend, the easier you are to control," Eric notes. So, if we refuse to be offended, we immediately take back our power. Then, we get to decide for ourselves what things mean, without allowing circumstances to control us. Pretty cool, huh?
Tune in to episode 065 of the Brilliantly Resilient podcast to hear more about "the hindsight window," "creating the Victor Frankel moment," and the funniest Road Rage story you'll EVER hear!